How To Get a US IP Address
Looking to access your content in the US? protect your personal information and make sure you are doing it securely.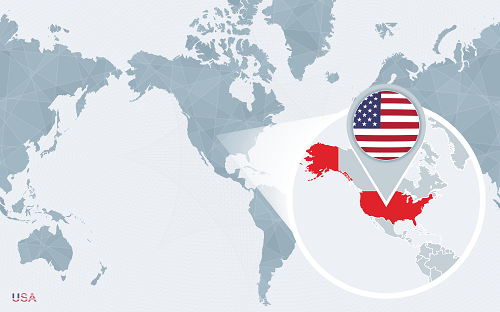 Whether you're trying to access streaming content and websites that are only available in the United States or would like to mask your non-US location online, having a US IP (internet protocol) address can come in handy.
There are three ways to get a US IP address: a VPN (virtual private network), Tor browser, and a proxy server.
If you've been thinking of using a US IP address, it's a good idea to study the matter carefully. These three methods are different from each other, with some methods offering greater security and speed while others feature free services. This guide will give you all the details you need to know so that you can have a US IP address to access content and browse from. Let's start by finding out why you need a US IP address in the first place.
Why Do You Need a US IP Address?
Every device that connects to the internet bears a unique IP address that identifies it in the network. Your IP address is a series of numbers that reveals your location and your internet service provider (ISP).
Why would people want to change their IP address? Here are some reasons:
Avoid ISP (Internet Service Provider) throttling
To get around government restrictions in suppressed countries
To securely access your US based content when abroad
To access online banking services when abroad
To bypass firewalls
To protect yourself online and keep your personal information secure from hackers
To hide your online activity from advertisers and websites
VPNs, Tor, or Proxy Servers?
Between a VPN, Tor, and a proxy server, using a VPN is the most reliable and secure method of the three. While proxy servers and Tor are free, they're less secure and restrict your internet speed.
Why use a VPN?
Good VPN services are super easy to use and they are quite affordable (Especially when buying 2-year or 3-year subscription). You can connect to VPN networks to disguise your IP address. By using them, users can choose the location of their fake IP, including those associated with US locations.
A VPN can also come in handy for those using public WiFi networks. While the network itself may not pose a risk, those on the network might. Under these circumstances, disguising your IP and data encryption can add a layer of security.
Free Vs Paid VPNs
Some VPNs have free and paid versions. As expected, paid versions provide greater access and features such as unlimited data and top speed for $2.99 to $12 per month depending on the length of your subscription.
Free VPN versions can place restrictions on the number of servers you can access, data you can use, or for how long you can use the VPN plus they might be supported by ads.
We suggest using a paid VPN if you want to continue using a US IP address for a long time and a free version If you rarely use VPN and just need It occasionally when surfing via free WiFi. You should also check where your VPN provider is based since some countries ask their VPN providers to store user data which may put your usage and identity at risk in a different way.
Whether you get a free VPN or need the perks offered by a paid one is up to you. Either way, you will first have to learn how to get a VPN on your device.
Getting a US IP Address With a VPN
We recommend using Ultra VPN whether you're looking for a free or paid VPN service. Ultra VPN offers super fast speeds and a secure connection. It's also compatible with Windows, Android, iOS, and Mac devices.
Ultra VPN offers competitive pricing and reduced rates the longer your subscription. Plus, there's a 30-day money-back guarantee as well.
To get started with any VPN provider, here are the general procedures you'll have to follow:
Make sure the VPN is compatible with the device that you want to use it on. Download the VPN software or app on the device of your choice.
Log in to your VPN provider.
Connect to a server in the US.
Browse the internet like you normally would.
And just like that, you can enjoy a US IP address and secure access to your personal information.